Cloud based accounting software is becoming increasingly more popular than desktop accounting software. They offer businesses with superior flexibility, multiple device compatibility, automated bank feeds for faster, more accurate reconciliation and low monthly subscription costs.
Which program would suit my business needs?
The Trusted Tax Accountants have extensive skills operating the following accounting software programs and also specialise in but are not limited to, Invoice2go, Cashflow manager, Freshbooks and all other accounting software programs. We can offer you a full service setup of your software file including your general ledger and templates to specifically suit your business needs. In addition, we can provide you with ongoing support which will allow you to spend more time growing your successful business.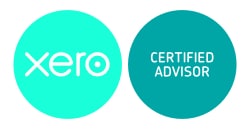 Xero
This is the ultimate in online accounting software with the most popular subscription being $50 per month. You will be able to see how your business is performing in comparison to prior years right from the get go. The system can be trained to recognise repeat purchases allowing it to work for you by decreasing the process time of manual coding significantly. The Trusted Tax Accountants are your local Xero Hero. Contact us today to start your free 30 day trial and reap the benefits of more time and less stress.

Quickbooks
Incorporate your data and payroll in one solution from $30 per month. Take advantage of free data importing from Excel, Reckon, MYOB or Xero. Contact us today to assist you with the signup and transfer of data so you can reap the benefits of more time and less stress.
MYOB
Originally desktop driven, MYOB has evolved to also encompass cloud based software therefore making it a unique hybrid software product. If your Internet is out of range you have the ability to continue working on your accounts offline. When back in range simply switch the software back online and all your work is immediately updated. This versatile accounting software is great for businesses on the go with subscriptions starting at $67 per month. Alternatively if you would prefer the software to be 100% online, MYOB offers a $45 per month package that is suitable for most small businesses. Contact us today to start your free 30 day trial and reap the benefits of more time and less stress.

Reckon
Like its competitors, Reckon has a range of desktop and cloud hosted products. Contact us today to find out if this accounting software is suitable for your growing business.